2014 Workshops
We are in the process of finalizing our dates and locations for our 2014 Workshops. Check back soon for details!!!
Thanks to Deanna Jump and our terrific presenters, bloggers, exhibitors, volunteers and attendees, our 28th Annual Conference was a huge success!!!!
We had the highest number of attendees in our 28 year history!

We hope you are as energized and motivated as we are as we continue to plan for one day workshops and our next annual conference!

Save the date!
For more information contact us at:



Southern California Kindergarten Conference, Inc

Channon Morris
Executive Director

(661) 297-6900
(661) 297-6971 (fax)
---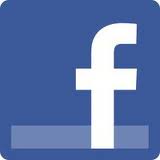 Like Us!

SCKC